Lithium Ion Battery Option Now Available on All PACK MULE Electric Vehicles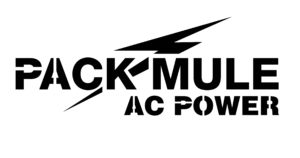 Pack Mule made AC power standard on all its vehicles to improve performance, lengthen component life, reduce maintenance, and increase safety.
Pack Mule's vehicle design philosophy has always focused on engineering the most efficient and reliable industrial vehicles at the lowest cost of ownership. For almost a decade, our singular commitment to AC power has given Pack Mule a leading edge in offering the most efficient and reliable vehicles guaranteed by the industry's longest, most comprehensive warranty.
Partnering with Trojan Battery Co., Pack Mule users can now harness the benefits of Lithium-Ion power in all Pack Mule Electric Vehicles. The optimized design of NXG vehicles combined with the efficiency of Lithium-Ion can provide significant advantages over traditional lead-acid batteries.
LONGER RUNTIME BETWEEN CHARGES
When choosing Li-Ion over lead-acid, users can expect up to triple the runtime on a single charge.
FASTER CHARGING
Pack Mule NXG with Li-Ion charges over 2X faster than lead-acid and can be fully charged in less than 4 hours. This increased charging speed also allows users to take advantage of rapid "opportunity charges", which can be a critical asset for vehicles under heavy use.
EXTENDED LIFETIME
Trojan Lithium-Ion batteries come with an 8 year warranty, but can easily last 10 years or longer.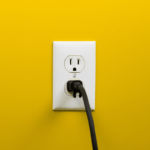 NO ADDITIONAL EQUIPMENT REQUIRED
Some extended battery systems require external charging units, increasing the initial investment required to utilize high-performance batteries. All standard AND Lithium-Ion Pack Mule NXG AC Power vehicles conveniently charge using a standard 120v wall outlet.
VIRTUALLY MAINTENANCE-FREE
The most common cause of electric vehicle downtime is lack of proper battery maintenance. Lead-acid batteries require periodic watering and inspection for safe and efficient operation. Failure to do so can result in reduced runtime or premature battery replacement, which can be very expensive. With Li-Ion, there is no watering and only need minimal preventive maintenance.
If your facility can benefit from the advantages of Lithium-Ion power, contact us today for more info.
Try a PACK MULE vehicle
and trailer in your facility.
We've been helping manufacturers and distributors move materials horizontally for more than 60 years, and we've learned what customers need to get the job done. That's the reason we build PACK MULE to a higher standard and why we encourage you to test them in your facility, doing your work.