Shortest Lead Time -  GuaranteeD
While our competitors are currently quoting lead times of 24 weeks or longer, Pack Mule has increased its capacity to provide customers with lead times of 8 weeks or less for most models. If we are unable to keep our word and meet the ship date on your purchase order, we'll discount your order by 1% every five business days until your product is ready to ship.
Weeks
or less
For most models
Need it Now? We can Help!
We've been providing industrial transport solutions for decades and have gotten our fair share of calls from customers and equipment dealers who need a solution NOW. We understand the panic and stress that comes at such a time.  Equipment failures or sudden peaks in volume can wreak havoc on systems optimized for the highest level of efficiency. That's why Pack Mule is offering a limited 48-Hour Quick-Ship option for our most popular models. Contact us ASAP if you have an immediate need that can't wait!
Subject to limited quantities and availability.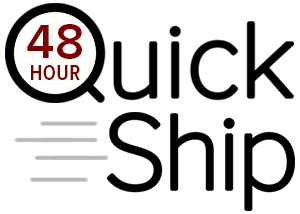 Try a PACK MULE vehicle
and trailer in your facility.
We've been helping manufacturers and distributors move materials horizontally for more than 60 years, and we've learned what customers need to get the job done. That's the reason we build PACK MULE to a higher standard and why we encourage you to test them in your facility, doing your work.