The Pack Mule NXG is a new class of electric utility vehicle unmatched by any other manufacturer. Some standard features on the NXG, such as A/C power, are available with manufacturers at extra cost, and some aren't available from them at all.
Here's what puts the Pack Mule NXG in a class by itself.
UP TO TWICE THE RUNTIME: Using A/C power, dual stage regenerative braking, industry-leading 245 A/H batteries, and 90 psi low-rolling-friction tires.
WORK SMARTER: With every acceleration, every turn, and every brake, Pack Mule's technology is along for the ride, adding regenerative charging and safety features that reduce accident risk and keep you at peak performance.
VIRTUALLY MAINTENANCE-FREE: With a sealed brushless motor, sealed bearings, sealed transaxle and a contact-free hall effect potentiometer.
THREE YEAR WARRANTY, NO HOURS OF USE LIMIT: The longest warranty in the industry, covering labor, materials and freight.
STURDIER CONSTRUCTION: Fully welded 14-gauge diamond plated construction and 6-ply, Load Range C tires.
YOUR VEHICLE YOUR WAY: Get the exact configuration you need and delivered up to 80% quicker than other manufacturers.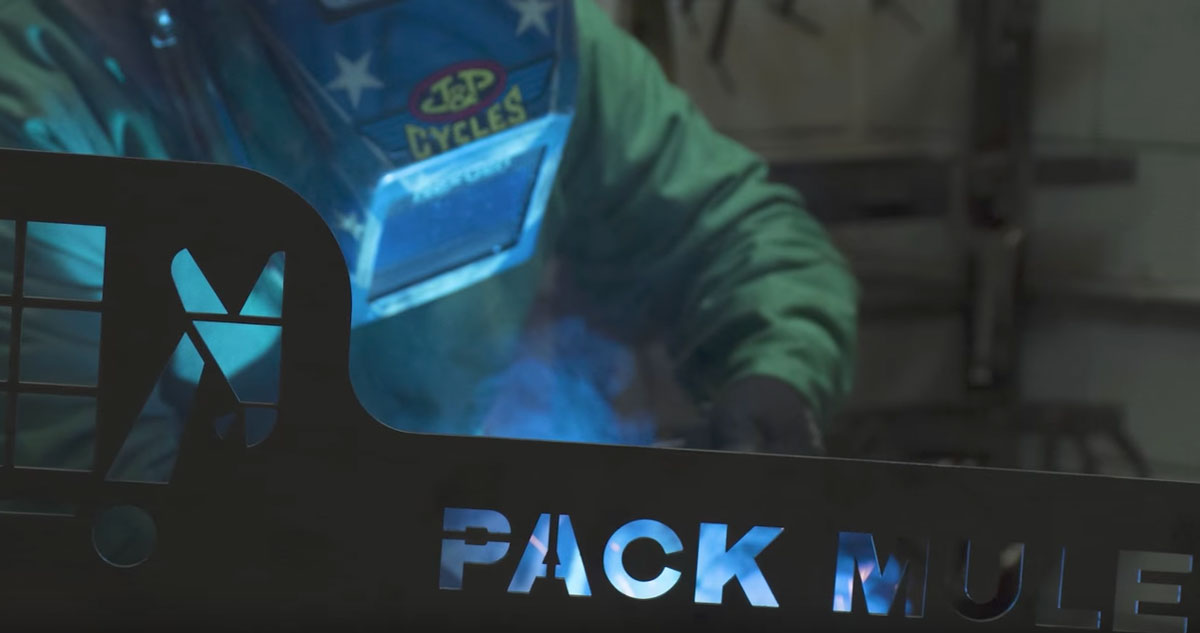 Custom Solutions for Specific Applications
We make each Pack Mule to the specs the customer chooses based on our expert factory consultative process, but some applications require a vehicle to be far more specific in it's use.
Pack Mule can design and engineer vehicles to each customer's specific application and environment quickly and economically.
DON'T JUST TAKE OUR WORD FOR IT.
Try a PACK MULE vehicle and/or trailer in your facility. No commitment required.
We've been helping manufacturers and distributors move materials horizontally for more than 60 years, and we've learned what customers need to get the job done. That's the reason we build PACK MULE to a higher standard—and that's why we encourage you to test them in your facility, doing your work.